This page is your one-stop-shop for all of our upcoming shows and special events!
Click on the poster image to visit the production page.
Click the "Buy Tickets" button to be taken to our secure order site.
* Some special events will only be available at the door.
Call 706-376-5599 for information about reserving tickets for these events.
Season 43 June 2022 – May 2023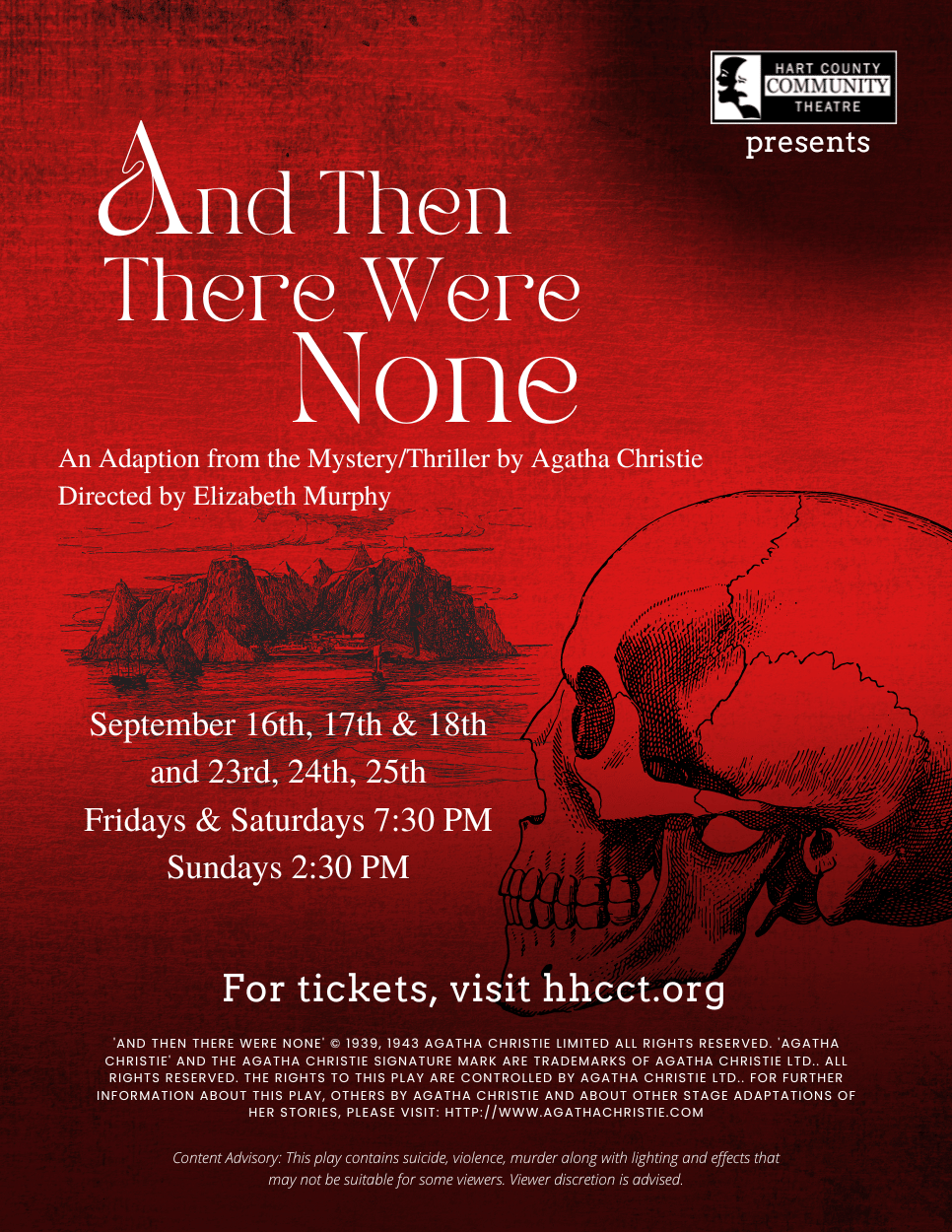 Come and meet ten strangers who are summoned to a remote island. All that the guests have in common is a wicked past they're unwilling to reveal and a secret that will seal their fate.
The timeless Christmas classic about a mean-spirited and selfish old man, Ebenezer Scrooge.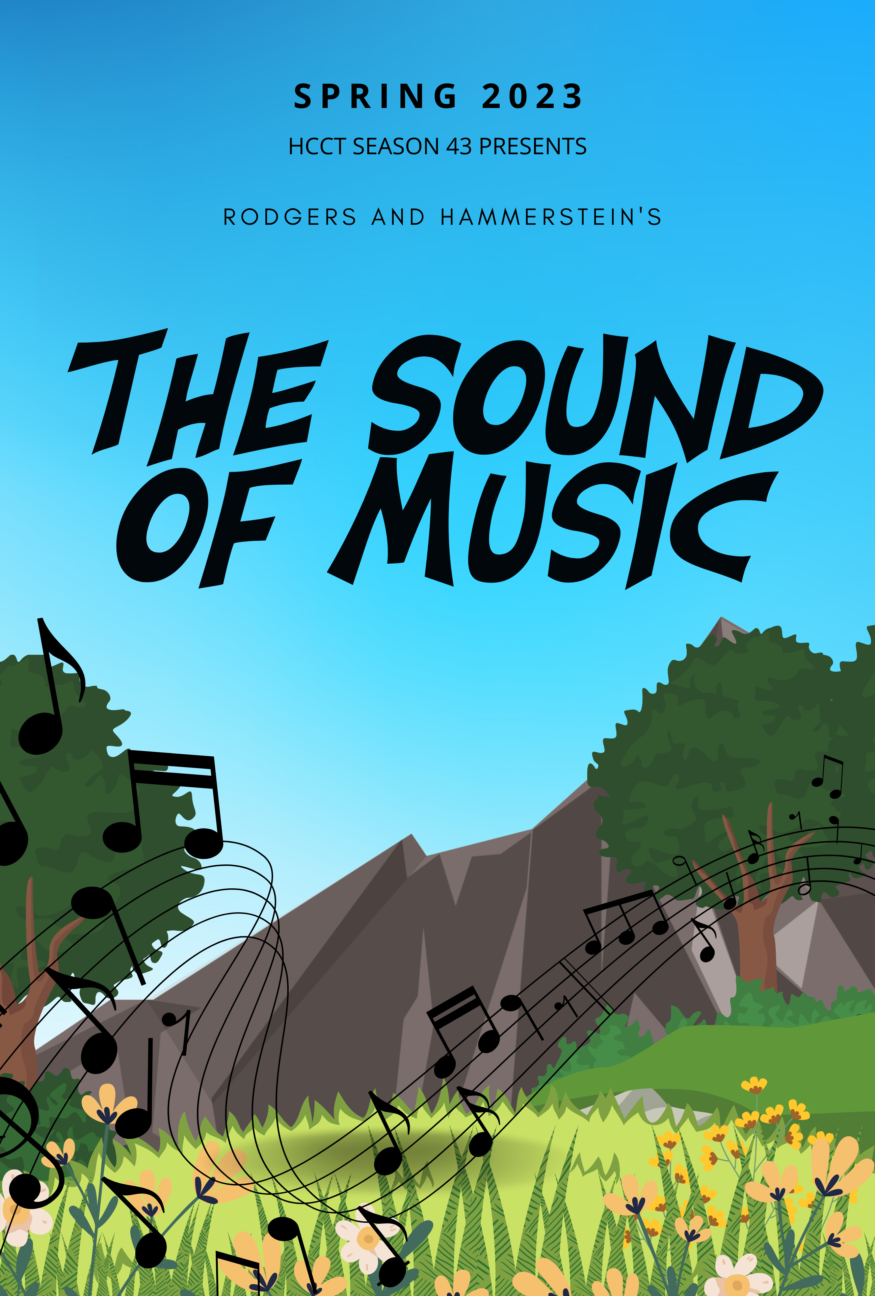 HCCT Presents – Season 43 – The Sound of Music – A musical celebration!
Season 44 June 2023 – May 2024
The 2023-2024 season brochure will be mailed in the spring.
If you would like to receive our 2022-2023 season brochure please contact us using our online form.
It's the Season of Revival at HCCT!
Check Out Past Productions
Interested in seeing the shows HCCT has brought to the stage in Hartwell?